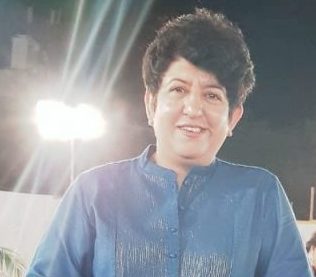 Arti Ahuja, Sindhful
Thinking about starting your own business? Here's a great success story that will definitely inspire you. Sindhful is a restaurant in Mumbai, India, serving dreams and home-style Sindhi food. Arti Ahuja, Partner at Sindhful, shares her success story to tickle your appetite for success.
Arti Ahuja's Success Story
After almost 20 years of a successful career in the Insurance industry, Arti Ahuja called it quits to pursue her passion for travel and food. Sindhful happened at the opportune time and she hasn't looked back. Here's Arti's success story in her own words.
What Sparked the Sindhful journey
The first thought that comes to my mind is freedom…freedom to take decisions, freedom of time, freedom of thoughts. When you are in a 9 to 5 job there is only so much you can do, basically whatever your job demands. Your thoughts are limited, your actions are limited and that clearly reflects in your attitude and behavior. There is nothing wrong with that. In fact, most of us spend all our career lives thinking that's the best we can get and get very comfortable and complacent. We avoid changing our jobs because we don't want to get out of our comfort zones. We get very comfortable with our daily routine, our daily activities our colleagues and our bosses and life is good…somehow that never happened to me. My hunger for knowledge, my hunger to explore, to do something more always motivated me to change departments and learn something more. Throw a challenge at me and watch me go. It was as if I was on a mission, always loved to take on the weakest department or a dying project, put in my heart and soul and made it a success and once that was done I wanted to do something more, get on a new quest. The final and the most important reason that instigated me was my passion to travel. Yes, I have probably visited all of India on business travel and half of the world but then that was business. What is the point of slogging it out in life if you can't do the things you are passionate about? Our pay package is supposed to take care of our dreams too and if that doesn't happen then you need to think, my friend.
A typical day at sindhful
Two months prior to and after I started my venture all my time would be spent at the outlet. I remember taking orders myself (I still do sometimes). I have also delivered food in the beginning when we didn't have enough delivery staff. I even chopped the onions and helped out in the packaging. Spent my time in every section learning, making mistakes until we got it right. Once I had the hang of the floor, I moved to set up systems to accept orders and automate reconciliation. Set up cameras for monitoring. Today, I manage my entire business from my phone. I get to know how many orders we have received along with the status of each order. While I'm mentally working 24/7, physically I go to the outlet once a day for a couple of hours to spend time with the team and address any concerns. Rest of the time I spend in exploring other ventures…I'm always thinking what else can I do.
Building the sindhful family
People are the most important assets to any organization and hiring them can be a huge challenge. Let us all be honest here, we have all flowered our resume to make us look like s/heroes. With these resumes floating around it can get difficult to judge who is the best fit for you and for the organization. From the resume, you can get only the skill-set and qualification. During a personal interview you can only see what the interviewee wants us to see and so you are never really sure of the person you hire till he/she is actually on the job. My rules are pretty simple. Yes, I look at the resume and personal behavior during the interview but my main recruitment process starts after the person is on the job. It is up to the boss to make an employee feel part of the team. I always make them feel like family, treat them like friends, set goals together, share the organization's challenges and problems with them, work together towards the solution and when all goes well, give them all the credit they deserve. Make them feel like a partner in your organization and not an employee. Once this is done and you have won their trust and respect you have honest, sincere, and hardworking employees and the recruitment process is now complete.
I owe every part of my success to my team. Today, I am successful because my team stood by me at every step. A happy team leads to happy customer service, whether it is Insurance or a food business. A happy customer care executive will give you excellent service and a happy chef gives you tasty and quality food. Keep your team happy, there is nothing more than that.
Food Is Our Passion, the customer is queen/king
The three factors to building a successful customer base are Quality, Value for money, and Service. If you get these three things right half the battle is won. Now, coming to the most important thing, how do you market your business or how do you let the customers know you are here. I always believe you need to make a grand entrance and let everyone know you have arrived and you are here to stay. Marketing is extremely important and depending on your budget you can either go all-out or phase-by-phase. When I launched my business I offered my customers an unthinkable discount. Select items on the menu were priced only at Rupees (INR) 11.00 for the day, inaugural offer. Before that we advertised a lot digitally and through food bloggers and social media, creating awareness. I must say it was a grand success.
Once you have made your presence known, keep surprising your customers with free goodies, discounts, and gifts on occasion. Make your customer feel important. Make them feel you care and that they matter to you. It is extremely important to take feedback, no news is not good news. Hence, always seek feedback from customers. Not all can take feedback positively and no matter how strong we are we get hurt/ angry/annoyed when a customer leaves negative feedback. It is OK to feel that way. It is very normal, but slowly try to overcome that and know that if a customer has taken some time out of his/her schedule to give you feedback, you too must mean something to him/her. Take the feedback constructively and work on your weaknesses.
Customize for customers as much as possible. We all know no two human beings are the same and everyone's tastes and needs are different. Customise and personalize and your customers are going to love you.
from my plate to yours
The first piece of advice I would like to offer is to understand why you want to be an entrepreneur, why do you want to start a particular venture. Is it because that's what everyone is doing these days or are you passionate about it? Get into the new venture not because you are unhappy with your current situation but because that's been your dream and you want to make it happen.
Before you start off on your own it is better to gain few years of work experience. It will always help you understand the perspective of your employees.
Sort your finances – If you are starting out you will need capital – set up cost, working capital, and operational expenses. Today, if you have a brilliant idea the world will invest in it.
Get your hands dirty. As an entrepreneur, you should give a clear message to your employees that if they can do it, you can do it plus you can do it much better.
Whatever innovation or amendment you do always make sure you are doing it for the convenience of your customer and not for your organization's convenience.
Stay updated with competitors…follow them closely.
Take regular feedback from your customers. No news is not good news.
Break the old myth – "Don't try to fix it if ain't broken." Today you need to improvise and innovate as per consumer needs. So, if you don't innovate someone else will and you will be left behind.
Always remember one thing. There are bound to be ups and downs. It's O.K., to feel disappointed and upset when things are not going your way. Give yourself a day to feel all your emotions but from the next day you get up and get back up on your feet. The world is waiting for you. Go give it your best shot, once again!!!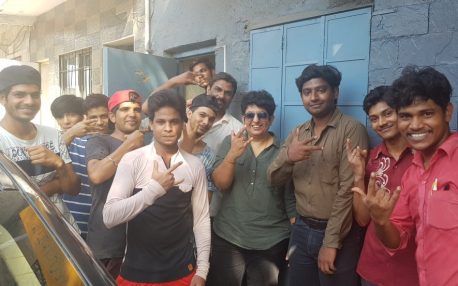 "I owe every part of my success to my team. A happy team leads to happy customer service."

~ Arti Ahuja, Team Sindhful